A Partner In Residential Excellence CCB 109669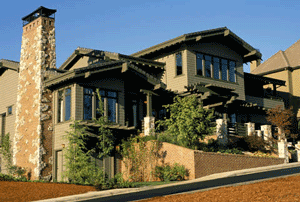 Portland Electrician - Electrician in Portland
RESIDENTIAL

Always there when you need us
Conduit Electric has extensive experience with builders and remodelers. Working in the residential sector, it's all about offering competitive prices and holding tight to budget and schedule requirements.

We are also electrical remodel and fire damage restoration specialists. When fire destroys your home, we are quick to provide temporary power. We do demolitions and complete rebuilds. Conduit also offers a soft touch in delicate situations by taking extra precaution to preserve treasured belongings – if it means digging out and cleaning a family's favorite light fixture, we'll do it.

Conduit offers the capabilities of a large shop, but with a smaller, more intimate, "family style" approach. You're always assured of getting a person on the line. And if you need to speak to our President, we'll get Chuck on the line as well!

Recent Project: Rowen Remodel
Services Provided: 4000sq.ft. Remodel of Kitchen & Main Living Area, custom lighting.

Clients: Windemere Property Mgt, Hawthorne Village Property Management, Norris Construction, Terry Wilson Construction, Premiere Custom Homes.


Residential Services:
-Custom Homes
-Panel & Service Upgrades
-Custom Remodel
-Fire Restoration/Repair
-Full Service Department
-Emergency Home Standby Generators
Have a ? Need a quote? Call us at 503-692-1428. Need a Reference?