Services - Commercial CCB 109669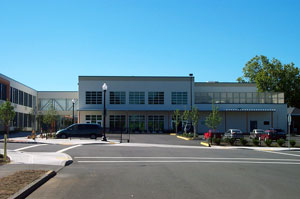 Seamless integration
Electrical projects in the commercial sector often require establishing relationships with a contractor or subcontractor. Conduit Electric has worked with the area's best and most prestigious contractors. We know it's more than providing a high-quality service that's competitively priced – it's about delivering on time and on budget.

At Conduit, we take our responsibilities seriously. When working with contractors, we strive for a seamless integration of services. We work quietly, effectively – practically unnoticed – until it's time to roll up the tarp.

Recent Project: Beaverton High School Theater & Cafeteria
Services Provided: Provided theater lighting and emergency back up power.

Clients: Clean Water Services, Easy Street Online Service, Triad Speakers, Tualatin Auto Body, Chili's, American Family Insurance, Ido Japan, Eye Health NW, Pumalite Stone Products, Nation Retail Services, Quality Foods Inc.

Commercial Services:
-Services Department
-Electrical Distribution
-Lighting Maintenance
-Engineering
-Emergency backup Systems
-Fire Damage Repair
-Design Build
-Emergency Repair
-Data/Com Cabling
"All of us at Anderson Pacific Contractors, Inc. believe that Conduit Electric is one of the most ethical, competitive and easy to get along with companies. We highly recommend them to any contractor or owner."
Dan Andersen, P.E.
Andersen Pacific Contractors, Inc.


Have a ? Need a quote? Call us at 503-692-1428. Need a Reference?