Services - Light Industrial CCB 109669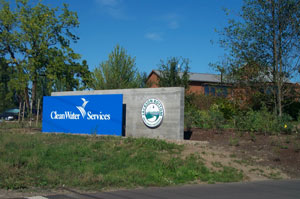 Every step of the way
To successfully compete in the industrial sector, an electrical shop must: possess the capabilities relevant to the job; understand the unique properties of the manufacturing process; and offer technical expertise to master the project. At Conduit, we make an extra effort to learn a client's process and carefully assess the technical expertise required. We design and integrate complete electrical systems into the manufacturing process.

The Conduit engineering staff has worked on a full range of industrial projects which includes complete electrical systems integration for: waste and water treatment plants, pump stations, paint booth systems for the auto industry as well as assembly line applications. We also have experience in the manufacturing process from food processing, cold storage, saw mills, printing facilities, to wood & metal fabrication shops.

Understanding the process, attention to detail, and expert workmanship every step of the way makes Conduit a leader in industrial electrical projects.

Recent Project: Clean Water Service
Services Provided: Leak detection, motor control variable speed drive and other industrial control processes.

Clients: Triax Metal Parts, IRC Stainless and Aluminum, Portland Water Works, Tualatin Auto Body, Beaverton Blue Print, Clean Water Services.

Industrial Services:
-Engineering
-Emergency Repair
-Alt. Power Sources
-Design Concepts
-Electrical Budgeting
-Fire & Water Restoration
-Value Engineer
-Lighting Maintenance
Have a ? Need a quote? Call us at 503-692-1428. Need a Reference?
Electrician in Portland - Industrial Electrician
INDUSTRIAL